Financing Research and Innovation from Europe to Nord Est
As a key instrument in the EU's strategy to boost growth and jobs, the Enterprise Europe Network helps businesses to innovate and grow on an international scale. With more than 600 member organisations in 60+ nations in and outside Europe, it is the world's largest support network for small and medium-sized enterprises (SMEs) with international ambitions. The project helps companies by offering a one-stop shop for all the services and information they need to:
expand to new markets;
connect with the right business and technology partners;
turn innovative ideas into a commercial success;
protect brands through IPR services
Ipse is part of the North-East Italian Consortium Friend Europe, which implements the services of the Enterprise Europe Network in the regions of Veneto, Friuli Venezia Giulia and Trentino Alto Adige. In line with the goals of the Network, Ipse tries, with local competencies to help companies in their business and internationalization activities.. Through individual advisory services, seminars, B2B events and company missions, Ipse helps the companies, to find business and technology partners and to access EU funding.
For more information on the Enterprise Europe Network click here.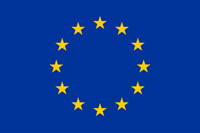 Project total budget: € 2.383.311
Start date: 1/1/2020
End date: 12/31/2021
Partner
Local Partners
Ufficio Integrazione Europea of the Province of Bolzano; Office in Brussels; Autonomous Province of Bolzano; NOI Techpark Alto Adige
Working Group
Euro-Helpdesk (Provincia di Bolzano); Department Innovation, Research & University; NOI Techpark Alto Adige; HDS; LVH; CNA; HGV; Bauernbund; IIT; Suedtirol Finance; Laimburg; Unibz; Eurac; Trade Association - Assoimprenditori Alto Adige
Friend Europe Consortium
Unioncamere del Veneto - Eurosportello del Veneto; Informest Consulting; Consorzio per l'AREA di Ricerca; Scientifica e Tecnologica di Trieste - Area Science Park; Trentino Sviluppo; Azienda Speciale I.TER della Camera di Commercio di Udine; Azienda Speciale Concentro della Camera di Commercio di Pordenone; Veneto Innovazione; ENEA; Aries Società Consortile a r.l.; IDM Südtirol-Alto Adige
Was this information useful?